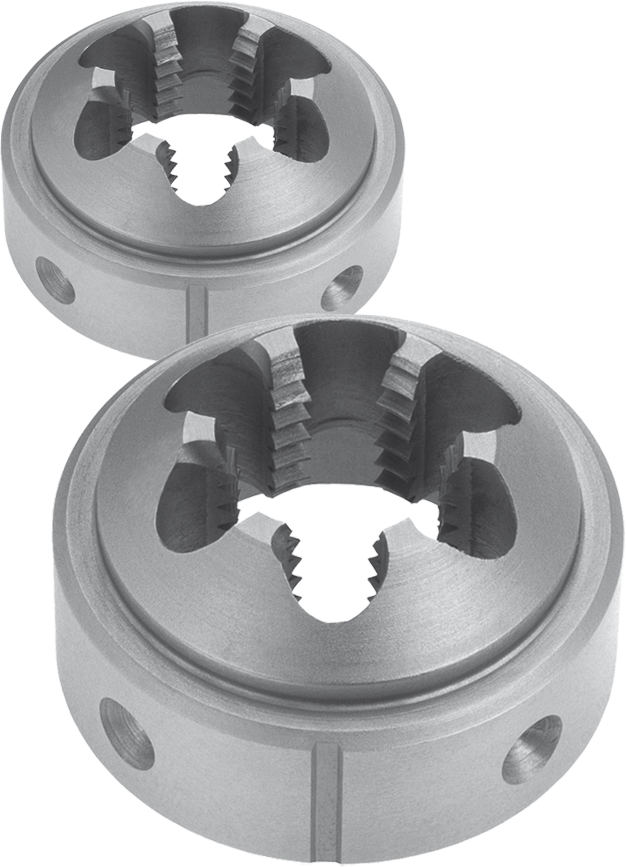 Special Dies
We produce all kind of special dies in addition to our standard program.
Special dimensions for thread forms, mentioned in the catalogue
Special thread profiles
Modifications to suit problematic materials
Die for special automatic machines
Carbide Dies with ground and relief-ground thread, for red-brass castings and brass
Metric threads >Ø 16 mm and pitches from 1 mm to 2.5 mm
Cylindrical and taper pipe threads >Ø ½" and pitches from 14 TPI to 11 TPI
Solid carbide and brazed carbide lands
For the production of dies with special thread profiles special production tools are sometimes needed. Any additional tooling charges will be quoted separately.